Skylan Speaker Stand Assembly Double and Quad Column
NOTE: Assembly starts in the UPSIDE-DOWN position
All Threads: 1/4"-20-NC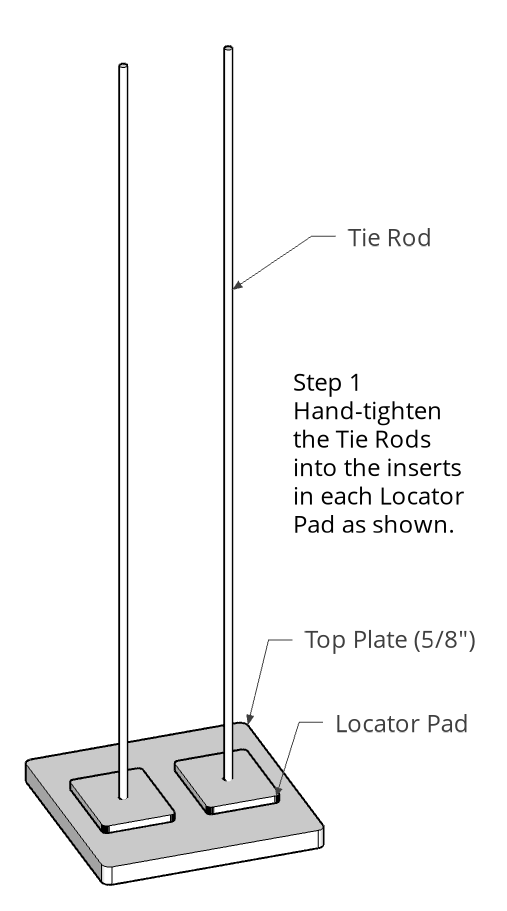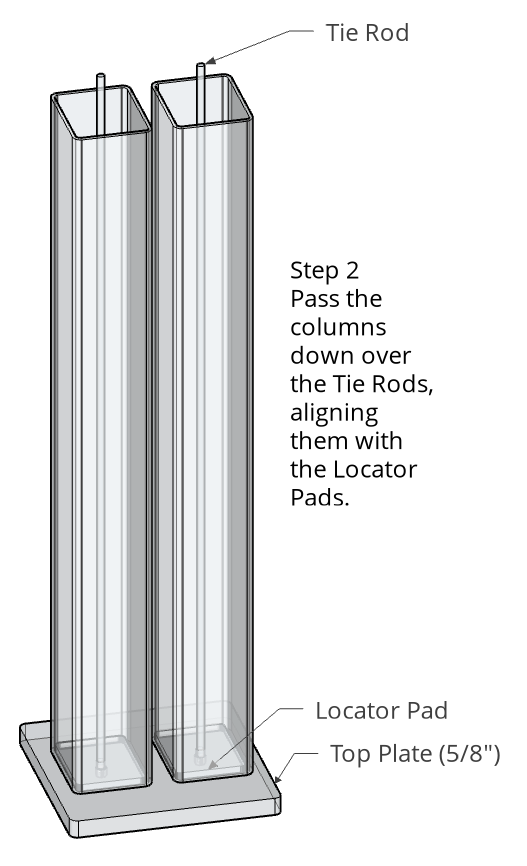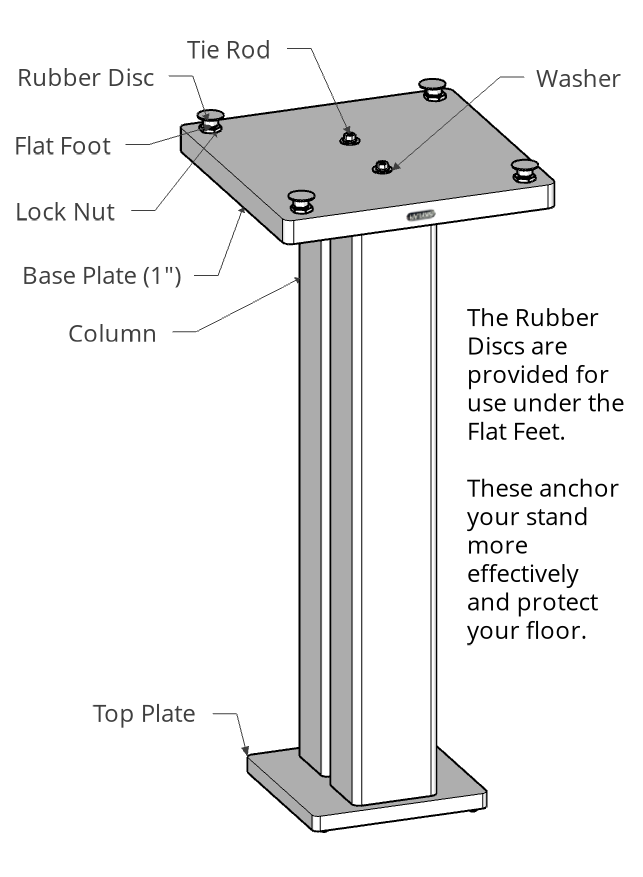 Ensure that the Columns are both aligned with their Locator Pads before placing the Washers and screwing the Flange Nuts onto the Tie Rods.Then use the supplied wrench to tighten the nuts one and a half turns.
DO NOT OVER-TIGHTEN!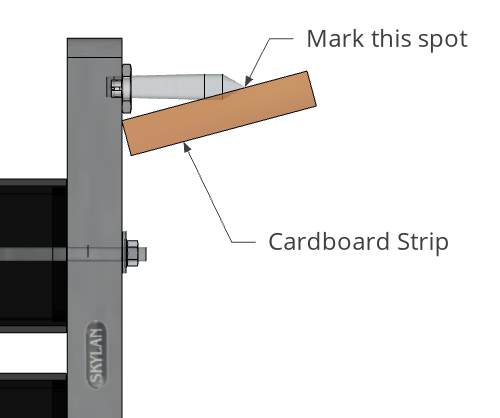 Screw in one pointed foot, (with lock nut set at about 3 threads showing from the end of the smooth shank) and pinch the nut tight with the supplied wrench.Then use a piece of stiff cardboard as a gauge rule against the bottom of the base and place a mark at the tip of the pointed foot. Set two more of the feet to this distance and pinch their Lock Nuts also. Leave the fourth foot loose, bring the stand to an upright position, then adjust 'this foot only' up or down to steady the stand. Finally, pinch its Lock Nut.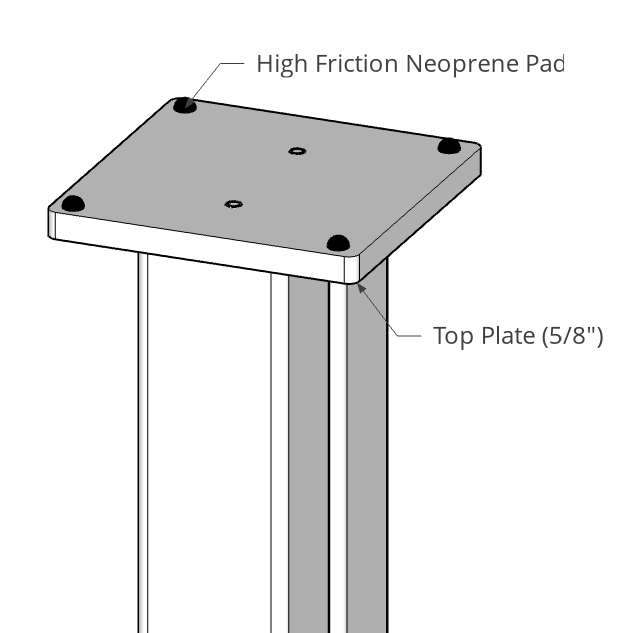 When removing these Neoprene Pads from their backing paper grasp them on the sides without touching the adhesive. Once in place they cannot be re-positioned without ruining the adhesive backing.
Apply them, as required, pressing firmly into place on the application surface.

Note: Some models will have pads already fitted.